Jonathan Miles was born in Cleveland, Ohio, in 1971, and raised in Arizona. He left home at 17, infatuated with the blues and intent on a life in music. After a layover back in Cleveland, where he occasionally performed with the late Robert Jr. Lockwood at the Brothers Lounge on Detroit Avenue, he landed in Oxford, Mississippi.
Oxford was William Faulkner's hometown, and with its superb independent bookstore, Square Books, anchoring the square, the town's literary bent was vibrant and distinct. After some of Miles's writing caught the attention of the late Barry Hannah (Airships) and Larry Brown (Joe, Big Bad Love), his infatuation shifted from music to literature, and under Brown's tutelage Miles began writing fiction. A long apprenticeship followed, during which Miles lived in a 12'x30' cabin in the north Mississippi woods while supporting himself as a bartender and landscaper and then later as a newspaper reporter and magazine journalist.
After moving to New York, in 2001, Miles wrote a Books column for Men's Journal, a cooking column for Field & Stream, and a drinks column for the New York Times, while also contributing to publications such as GQ, Food & Wine, Outside, Salon.com, the New York Observer, the New York Times Book Review, and many more. As a journalist, he's covered everything from U.S. presidential campaigns to the working conditions of Vietnamese factory workers, from the battles against shark poachers in the Pacific to the theory and practice of barfights in rural U.S. taverns. His work has been featured numerous times in the annual Best American Sports Writing anthology, and has also been featured in Best American Crime Writing.
In 2005, he competed in the Dakar Rally, a 6,000-mile off-road race in Europe and Africa. After losing a wheel, two transmissions, a windshield, several body panels to crashes, much of his belongings to Mauritanian bandits, as well as sixteen nights of sleep, he and his partner finished 65th. Miles returned to the Dakar Rally in 2012, as part of the support crew for his former partner.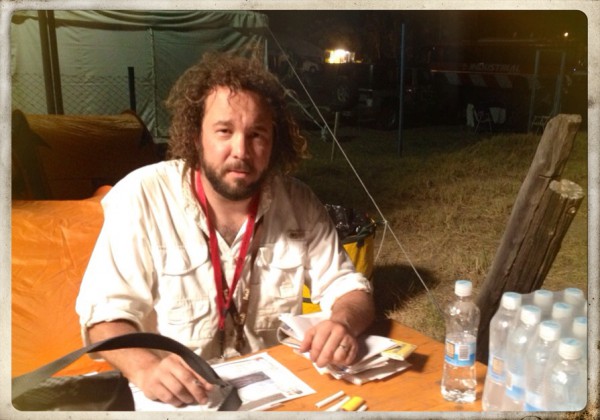 His first novel, Dear American Airlines, was published by Houghton Mifflin Harcourt in 2008. Named a New York Times Notable Book and a Best Book of the Year by the Los Angeles Times, Wall Street Journal, Onion A.V. Club, and others, Dear American Airlines was a finalist for the QPB New Voices Award, the Borders Original Voices Award, and the Great Lakes Book Award, and was translated into half a dozen languages.
Presently a Contributing Editor to magazines as diverse as Details and Field & Stream, Miles lives with his family alongside the Delaware River in rural New Jersey.